Dahan Brand Ceremony and New Products Release Conference Success Holding
On 21th, Oct. 2017, with the theme of "Innovation, head into the future", Dahan Group successfully hold the great brand ceremony and new products launching in Zhangqiu, Shandong Province, China.
Nearly two hundred industry leaders and users from different cities around the country come to join the event. The live telecast on line of Dahan factory processing and new products by Huicong Machinery Network was viewed by 16 thousand people. Dahan Group launched three series totally eight new products and provide related solution case, including middle size topless tower crane, large size topless tower crane, 100m/min high speed VF construction hoist and smart parking system.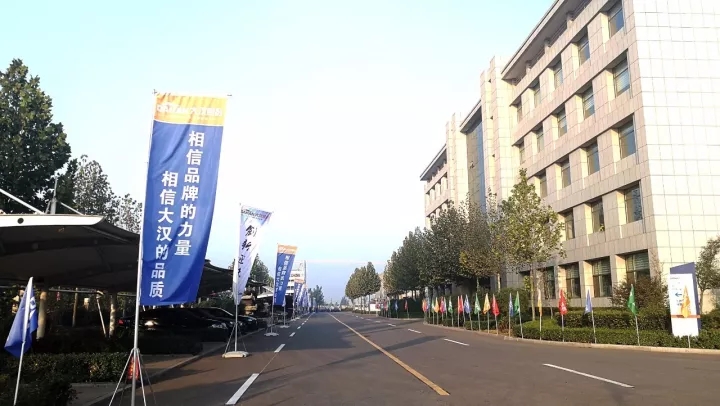 The ceremony was began with honored guests visiting of Dahan Group factory in Zhangqiu headquarter, guided by chairman Mr. Yuzhou Kang and general manager Mr. Jingjie Ge.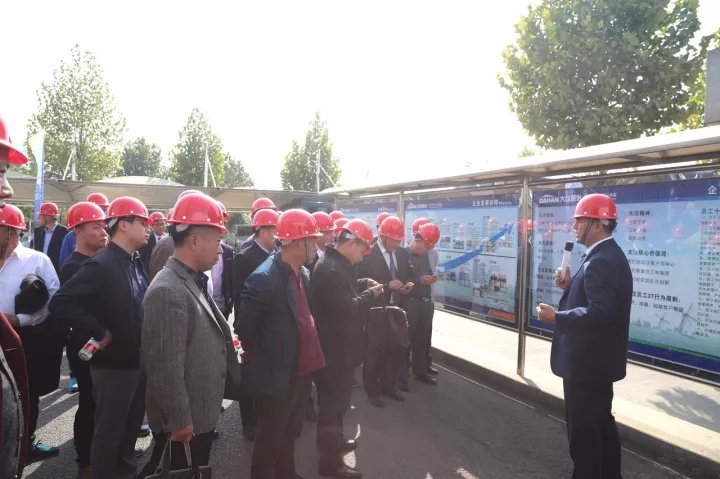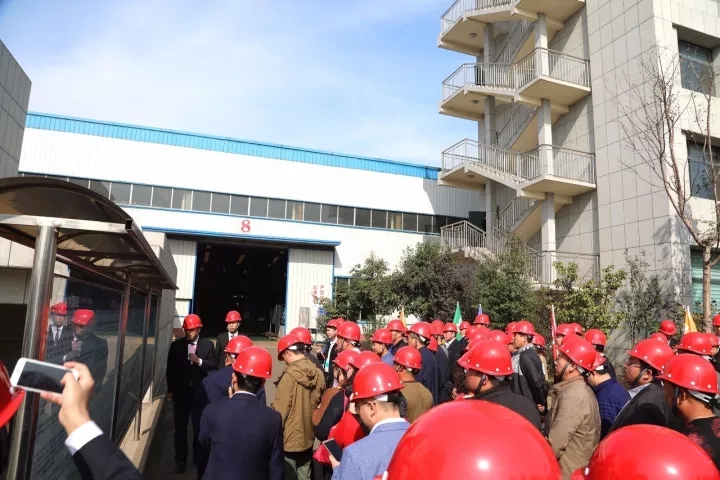 Dahan Group chairman and GM introduce Dahan development history to guests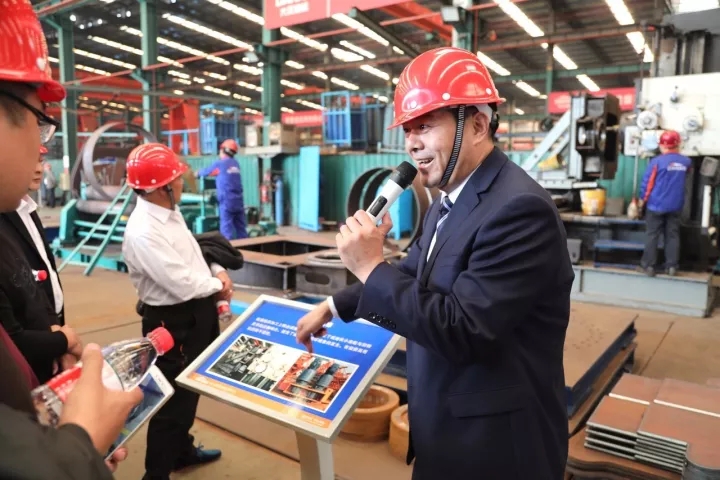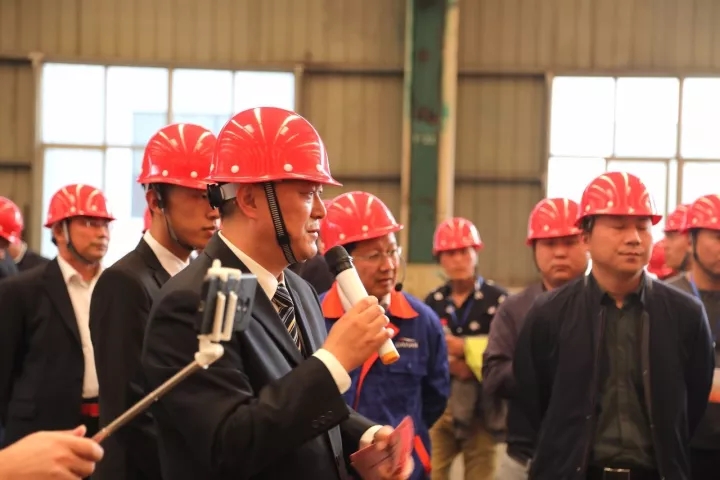 Dahan Group chairman and GM introduce products processing crafts and quality control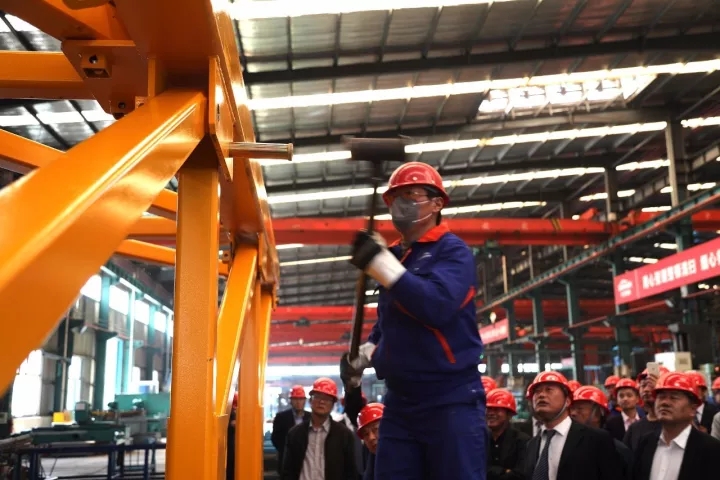 Live demonstration of tower crane mast sections, pins and shafts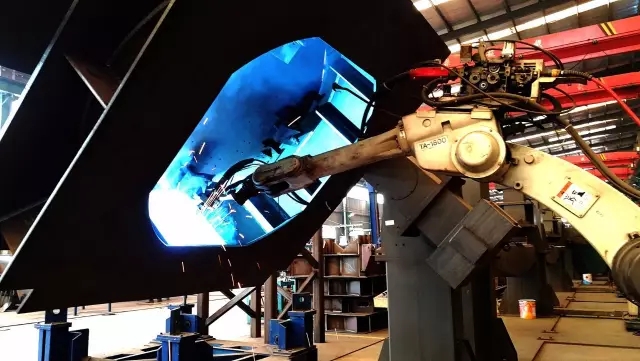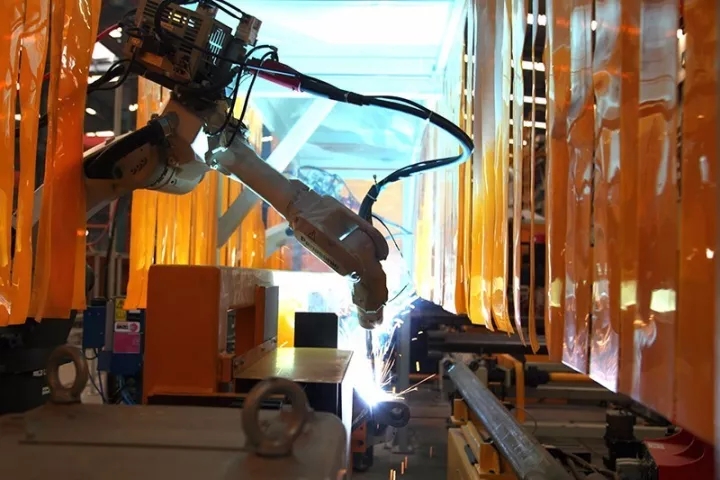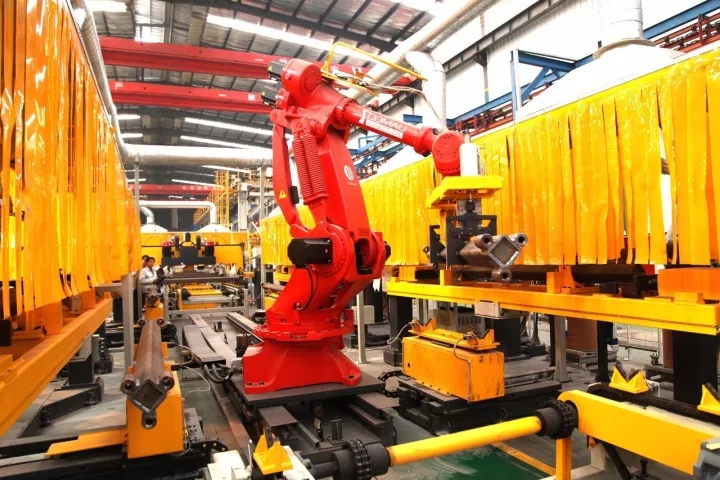 Dahan intelligent production workshop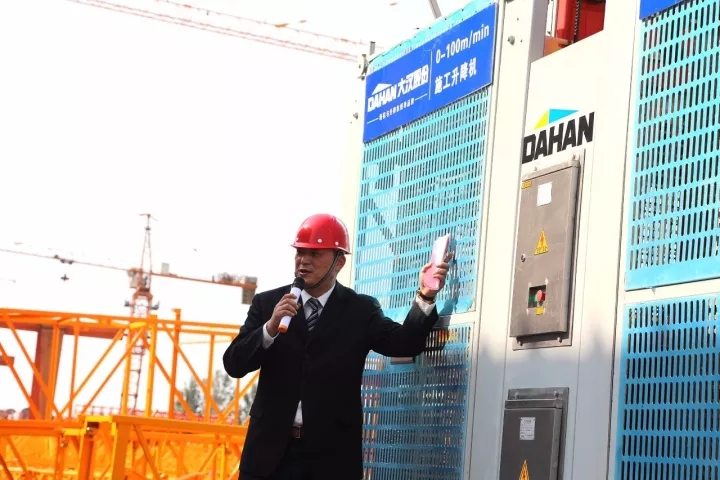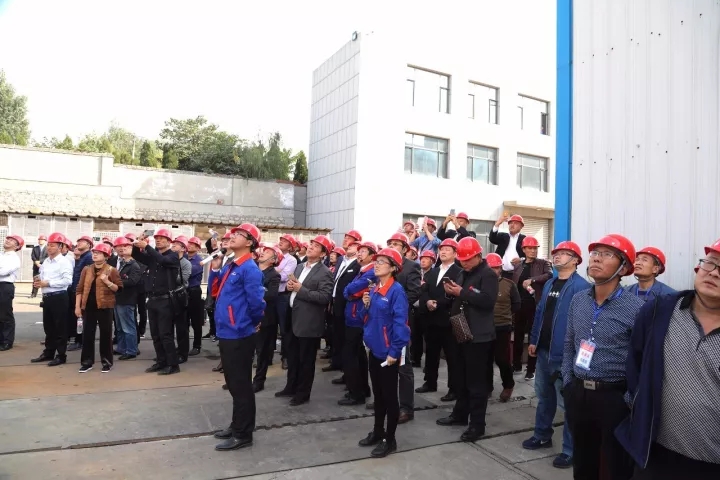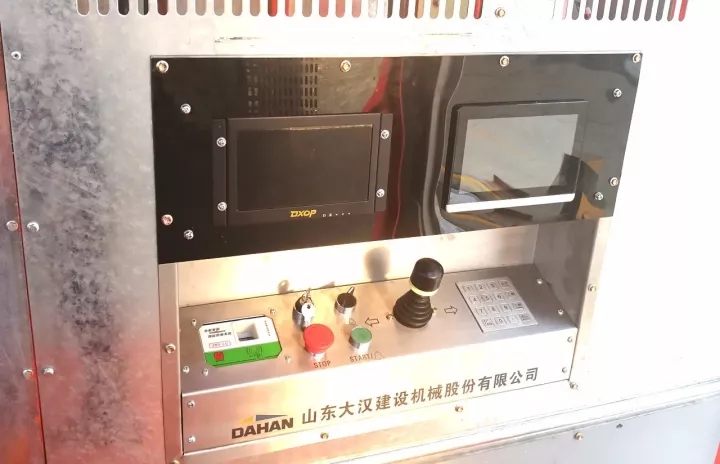 Guests visit construction hoists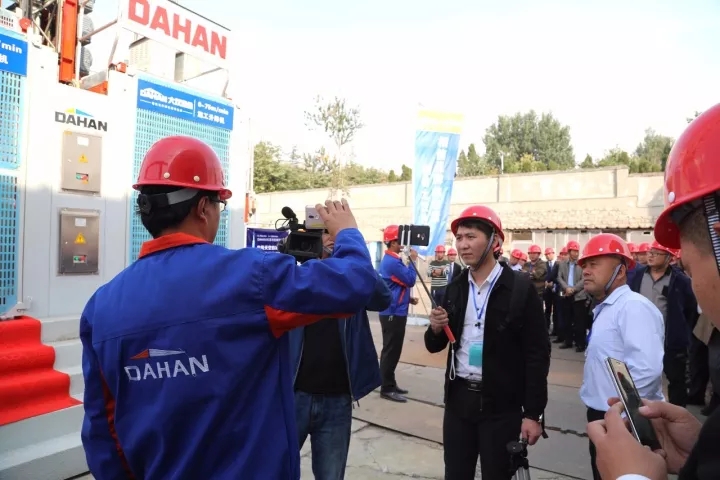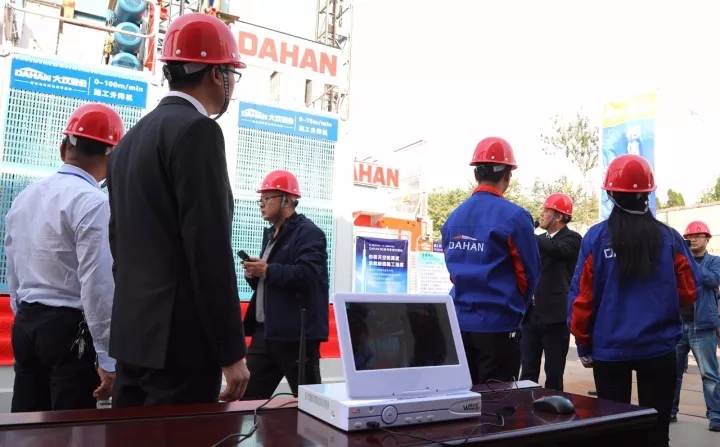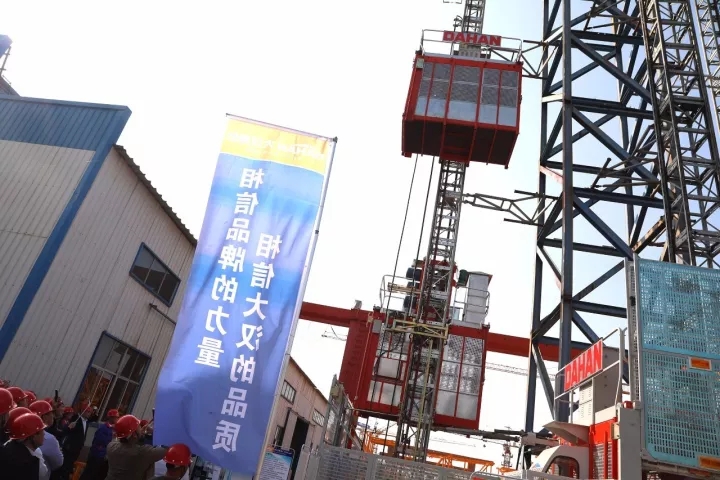 100m/min construction hoist operation for guests by smart mobile phone without operator in the cabin, constant monitoring from different dimensions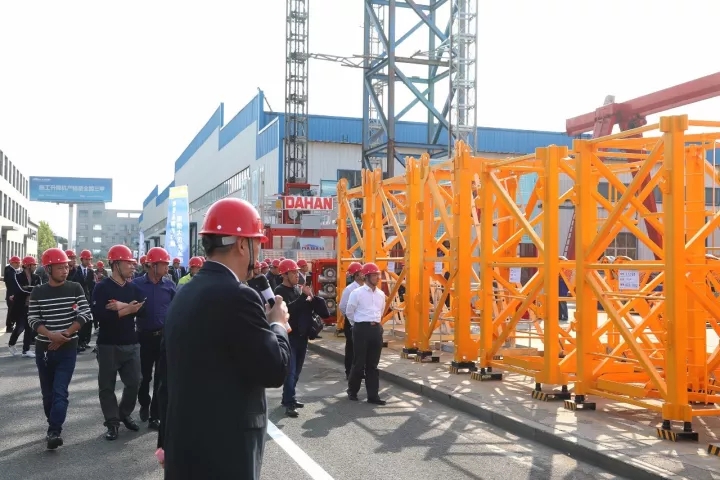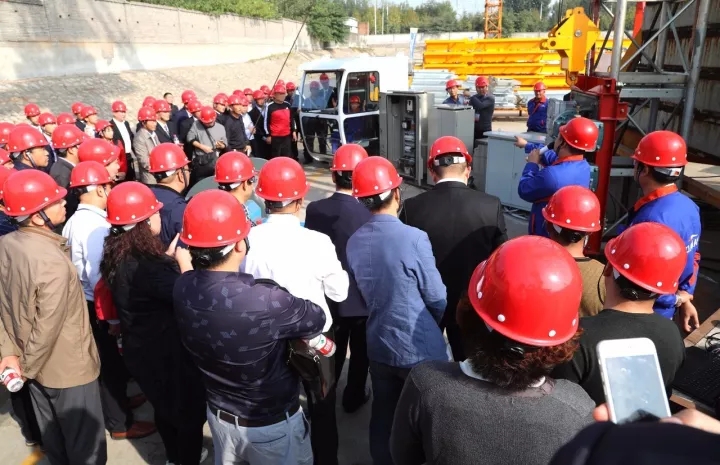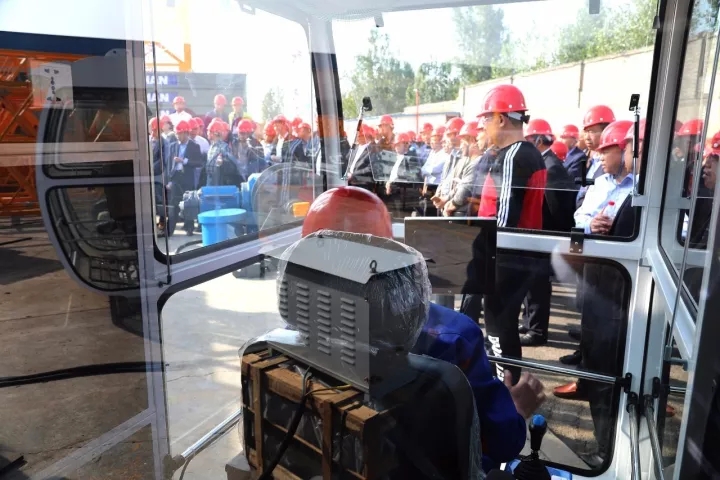 Guest observe tower crane operation, electrical control system and back in place slowly.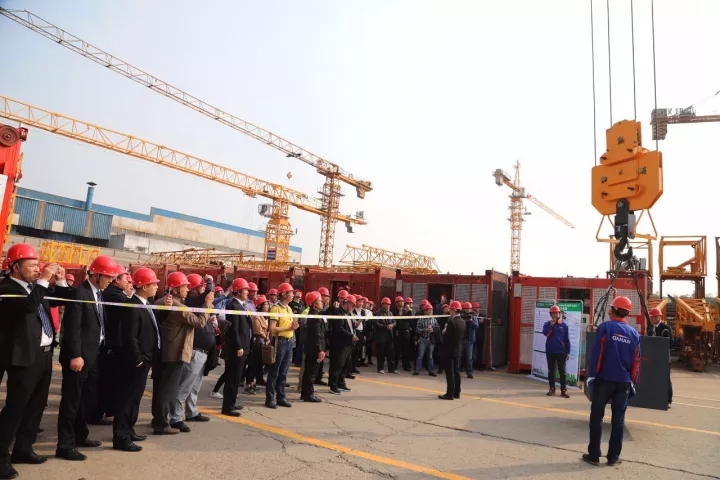 Tower crane anti-swing demonstration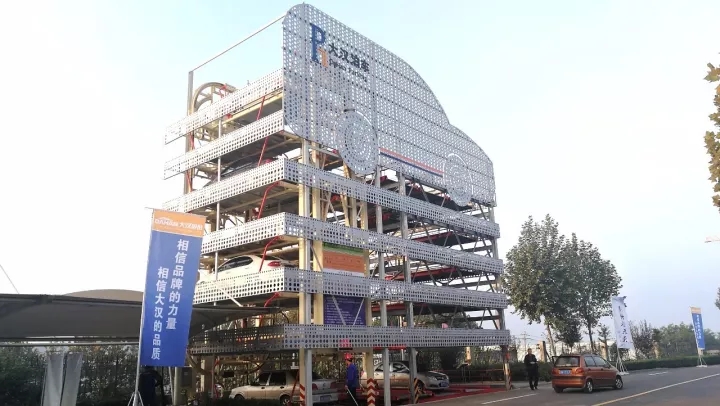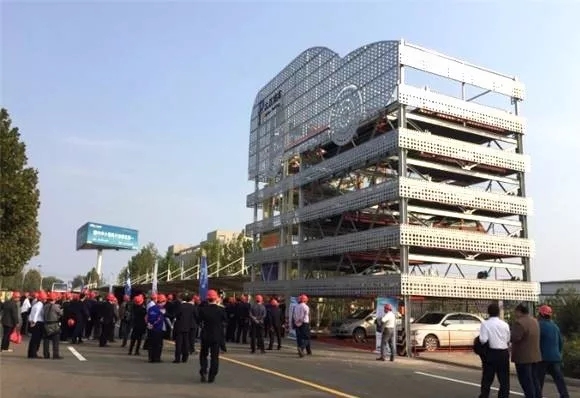 Dahan smart parking system demonstration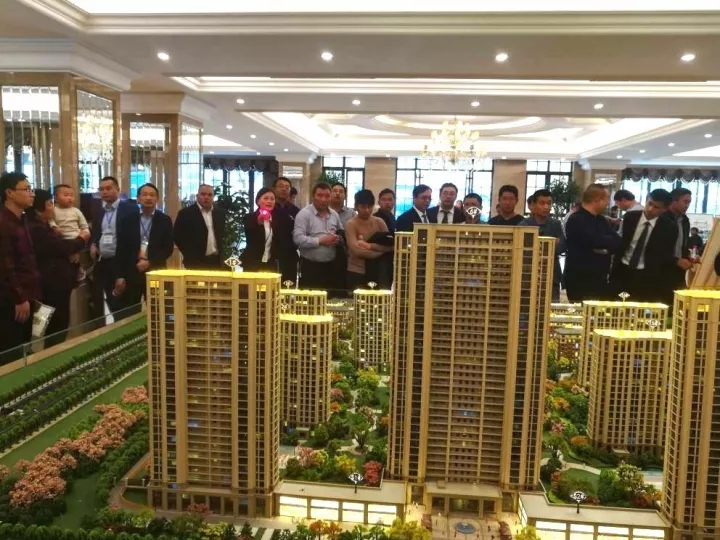 Guests visit Dahan real estate project
On the new product releasing conference, Chairman of the Group Mr. Yuzhou Kang delivered a speech to thanks for all the guests and users, Dahan will continue to provide first level products with craftsman spirit and refined production concept. With the deep step of "The Belt and Road", Dahan will put more effort on international market and realize the grand strategy of transforming the famous brand from the domestic famous brand to the international excellent brand.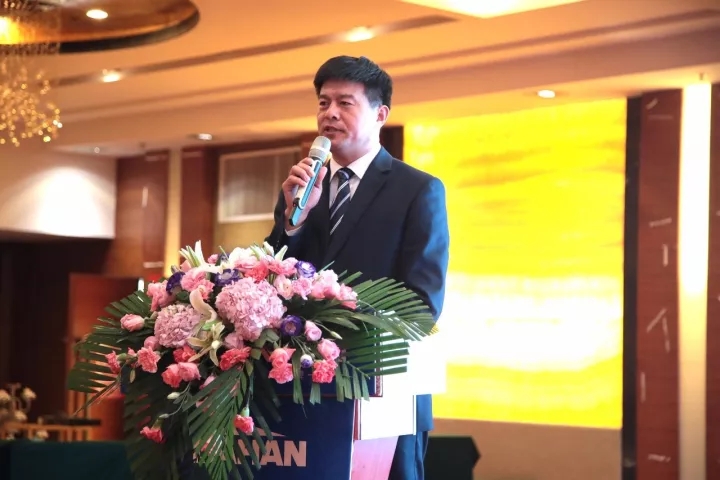 Dahan Group Chiarman Mr. Yuzhou Kang giving speech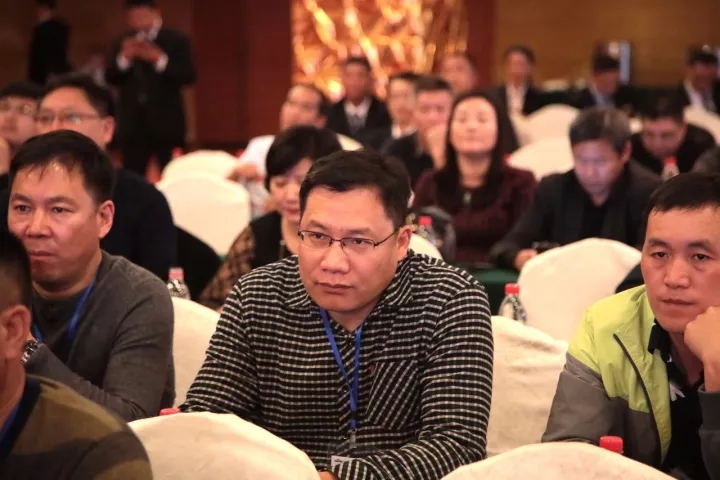 Guests in the ceremony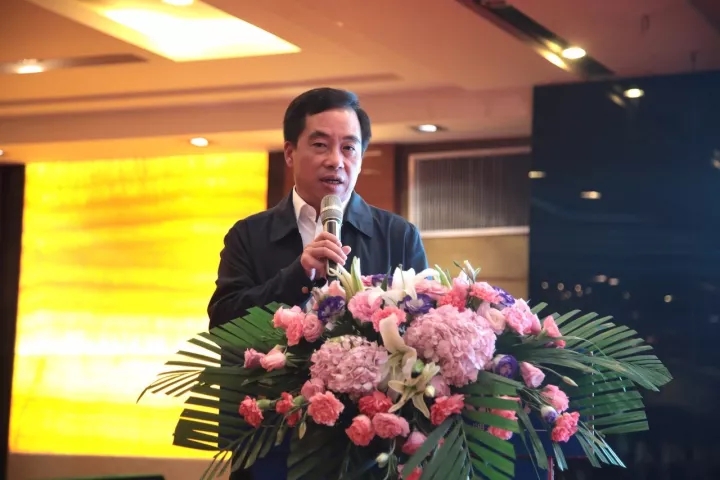 Construction Machinery magazine presideng Mr. HuikunZhai as the ceremony chariperson
Dahan customers and guests give high acknowledge to Dahan products, innovation concept and production attitude in the whole ceremony, Dahan could see their trust and the responsibility as well.
Then group leaders and industrial experts give lectures of the new released three series products。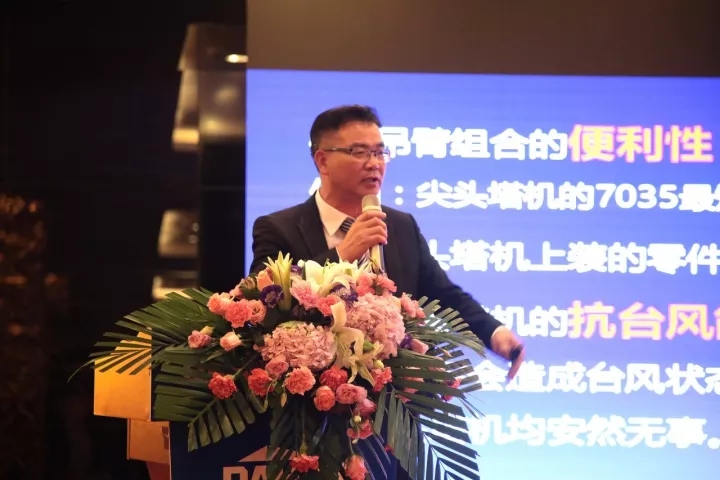 Guangdong Dahan senior engineer Mr. William He
Giving speech about middle and large topless tower cranes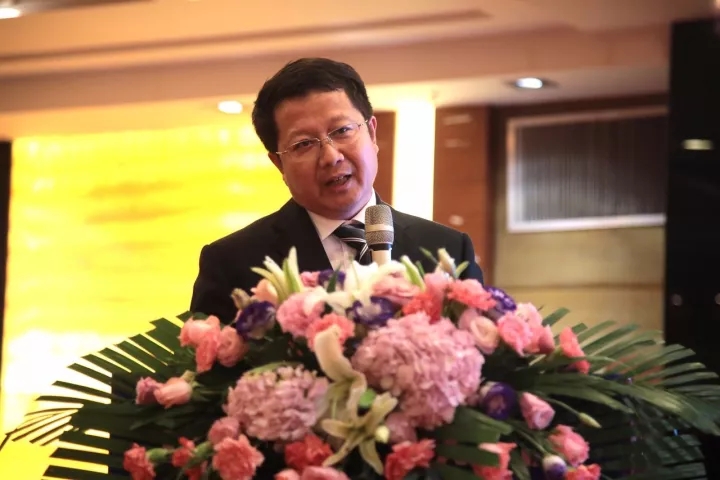 Dahan Group chief engineer Mr. Xinyi Jin
Giving speed about middle and high speed construction hoist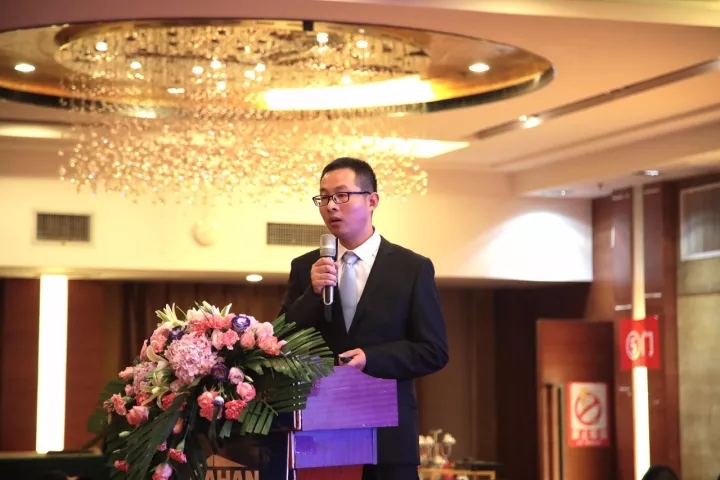 Smart parking engineer Mr. Zhongyuan Wu
Giving speech about Dahan smart parking systems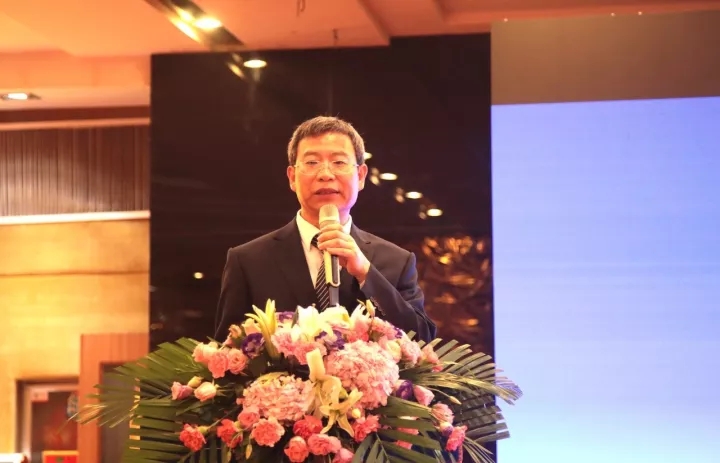 Executive vice president Mr. Junchi Li
Introducing marketing policy for this new product releasing event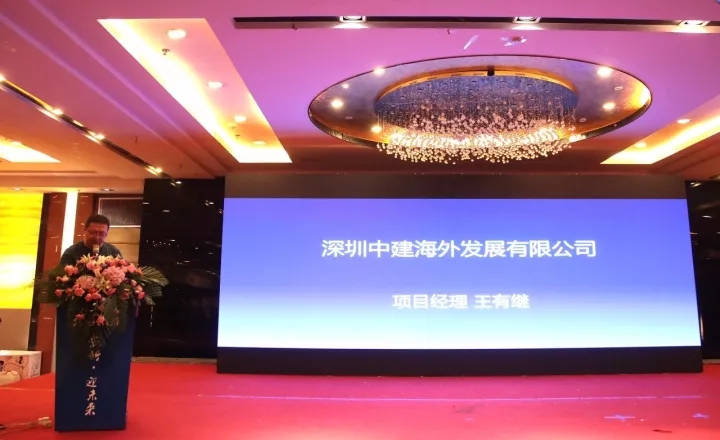 The user representative, Mr. Youji Wang, project manager of Shenzhen Zhongjian Overseas Development Co., Ltd, sharing the experience of using Dahan products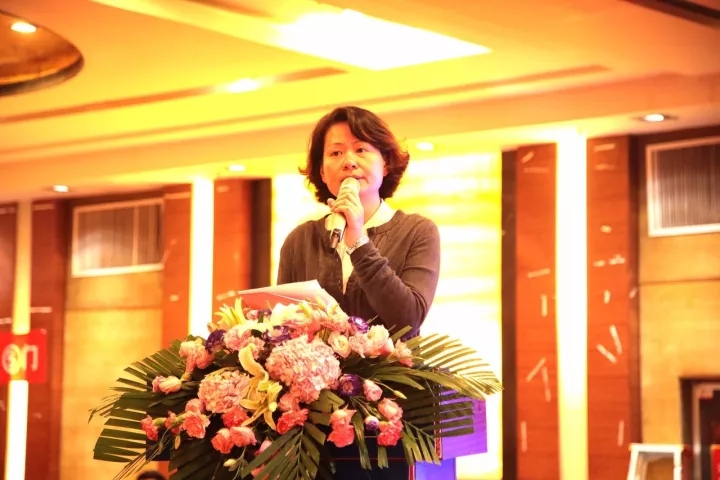 Mrs. Yan Jia, vice president of Shandong building safety and Equipment Management Association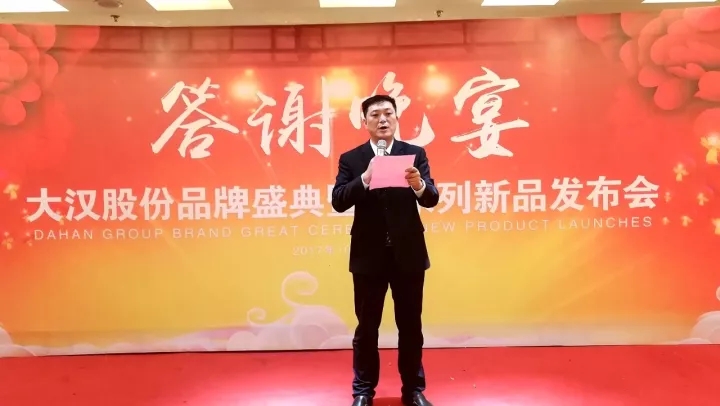 Appreciation dinner Mr. Jingjie Ge, GM of Dahan Group, making the toast
Integrated with R&D, manufacturing, sales, service and financing together, Dahan Group is a large-scale enterprise specializing in tower cranes and construction hoists. Built in 2000, developed through 17 years, Dahan now have the manufacturing ability of over 10 thousands per year, and become the leading brand among tower crane and construction hoists industries in China. Headquartered in Mingshui Economic Development Zone, Jinan, Shandong Province, the group has scientific and efficient management of modern office. The production bases are located in Mingshui Economic Development Zone in Jinan, Foshan in Guangdong and Yiyang in Hunan, totally 300000 square meters. The group now has three production bases, seven operating centers, eight sales companies, financing company, leasing company, smart parking system division and export-import company.
Elite teams build foundation for Dahan rising
Dahan group has staff of more than 1300, among them there are 37 sophisticated engineers. We have talents and professionals more than 300 people, including draftsman of national standard for tower crane industry, engineer who earliest realize finite element calculation in China, engineers who are qualified in design calculation and production processing, and professionals in sales, marketing and financing. The solid group with one goal is the core-competitiveness of Dahan.
Sophisticated technology guarantees high quality products
Dahan owns 111 national technology patents (including 5 invention patents. We won the "high-tech enterprise" title, joined the Chinese Hoisting Machinery Standardization Technical Committee, and participated in revision of national standard (GB13752) of tower crane. Till now, we imported more than 100 robots of Panasonic and ABB brand from Japan and Sweden separately, and be the first to own 12 sets of automatic spraying lines with advanced equipment, automated assembly line, Dahan can ensure quality of products in the aspect of production technology. Besides, Dahan also build strategic partnership and matching supply cooperation with world-class enterprises such as Baosteel, Ansteel, Dezhou Sheng Jian, Rothe Erde, SIEMENS, Zhejiang Sanmen, France Schneider, etc., to ensure first class quality products in the aspect of purchasing raw material and spare parts.
Till the end of 2016, Dahan had built sales teams of 200 persons, and nearly 1000 sales outlets in domestic market, and sold nearly 60,000 Dahan tower cranes to 32 provinces, and exported products to over 100 countries and districts.
After years of spending on innovation and R & D, the big man has shifted from a toddler follower to a future leader in the industry. Now the group has achieved complete coverage of five major series, i.e., topkit tower crane, topless tower crane, luffing boom tower crane, construction hoist and smart parking system with over 30 types and more than 60 models.
Along with the implementation of the international brand strategy in the group, a professional, mature, healthy, and completely trustworthy construction machinery and equipment manufacturer and service provider, DAHAN Group, will be a new gesture among the world construction machinery industry.